We're so glad you've come to have a look around.  
Here at Month of Sundays we're all about supporting families in Australia to weave more of the Christian faith into their everyday lives.  
If you're a Christian parent (or maybe a carer or grandparent!) we hope you'll find some resources, inspiration and support to help you on your journey. 
Keep reading to discover more about our subscription boxes, purchase individual resources, or get inspired by our blog posts. 
Feel free to get in touch with us any time, we love to chat! 

With love, the Month of Sundays team.  
Recommended by Pastor Kirrily Lowe
"I was delighted to discover Month of Sundays - a brilliant resource for families looking for help in teaching their kids about Christ and faith. Every month, books, teaching, games and practical activities are bundled together to help your family grow together in God. The material is fun, relevant, carefully thought through and engaging. A package you and your children will be so excited to open each month."
Ps Kirrily Lowe Senior Minister, God in the City Church
Darlinghurst, Sydney
Maybe you struggle with the same things we do... 
You love Jesus and want your kids to love Him too.  But in amongst the grind of busy family life, even our best intentions can be lost in distraction, overwhelm and weariness.  Maybe like us you find it hard to prioritise your own faith and your family's faith - cue the guilty feelings! 
Between work, housework, sports and lessons, church commitments and all the other hats we wear, when we have young kids time is a limited commodity.   Maybe like us you struggle sometimes to find the time, energy, inspiration and resources to intentionally and regularly connect with your kids about faith.  
Raising a Christian family in a very non-Christian world means that our kids are regularly exposed to values that don't match what we believe.  Maybe like us you worry that your kids have memorised more Paw Patrol or Disney Princess stories than Bible verses! 
We hear you, and we're here to help.  
Month of Sundays began for these very reasons and more.  You can read all about how we began here.  But because we're in the same boat as you, you'll get no judgement here - only resources, inspiration and support that you can use to change things up.  We're on a mission to help families just like yours (and ours!), all over Australia, to weave more of the Christian faith into their everyday lives, so that our kids grow up into lifelong, passionate followers of Jesus Christ.   We can't wait to see kids excited to learn more about God and parents inspired and equipped to disciple their kids intentionally and joyfully. 
Our first offering to the Christian parents of Australia is a monthly subscription box, aimed at families with kids aged 3-8 years of age.  See below for all the details! Further monthly boxes for tweens and then teens are in the pipelines. 
Our blog articles and Facebook and Instagram presence will offer regular tips and encouragement for all Christian parents - 
be sure to follow us on Social Media!
Also coming very soon are one-off boxes covering specific topics and occasions.  
Join our newsletter list to keep up with all our news and product releases. 
What is a Month of Sundays Subscription Box?
Your kids will be so excited to open their Month of Sundays box every month!  Your subscription recurs monthly, cancel anytime.  Buying a subscription as a gift is also available, a great Christmas or Birthday gift alternative! 
Every month your themed box will explore a Biblical theme through a quality Christian resource (usually a book), fun craft and activities, a "special something", parent guide, and memory verse postcard.  
So much more than just a subscription box for kids, you will also feel supported and inspired in your Christian parenting journey with access to our private Facebook community with heaps of helpful content.  
Here's why you'll love it!
The convenience of a subscription 
Not many parents have the time to prepare regular lessons and craft activities, or spend hours browsing the shelves of a Christian bookshop for great resources that their kids will love.  You can leave all that hard work to us, with a Month of Sundays subscription.  Each box that arrives at your door will include everything you need to spend quality time with your kids learning more about the Christian faith - no trip to the shops needed!  
The assurance of quality and value 
Every Month of Sundays subscription box is carefully curated and handpicked just for families in Australia.  Each month's box is centred around a key resource (usually a storybook) that has been chosen by our experienced team for it's powerful "read it again!" storyline, biblical theme, and quality production.  Then there's all the rest!  Craft and activities, a "special something", memory verse postcard and grown-up guide - you'll be pleased with the excellent value for money in every subscription box.     
The support of a like minded community 
Inside our Month of Sundays private Facebook group you will find a supportive and encouraging community of parents just like you who are wanting to place more focus on their children's spiritual development.  Whether you already have great devotional habits as a family, or struggle to pick up your Bible at all, you are welcome!  You will find ideas and inspiration, in a place where it's safe to ask questions, and share your Christian parenting struggles and victories.  
What's inside your Month of Sundays Subscription Box*? 
*The items below are included with our Family Box... more box varieties will be coming soon! 
A minimum of one carefully selected, great quality Christian resource, usually a book but occasionally something different! Suitable for kids aged 3-8 years of age. 
Several hands on craft and activities with all supplies included, plus a special "something" that reinforces the monthly theme of each box.  Select how many children (up to 3) your box will cater for at the checkout.  
Our detailed grown-up guide contains an array of suggestions for how you can use what's in the box and around your house to engage, teach and create with your kids around each month's theme.  You've got this!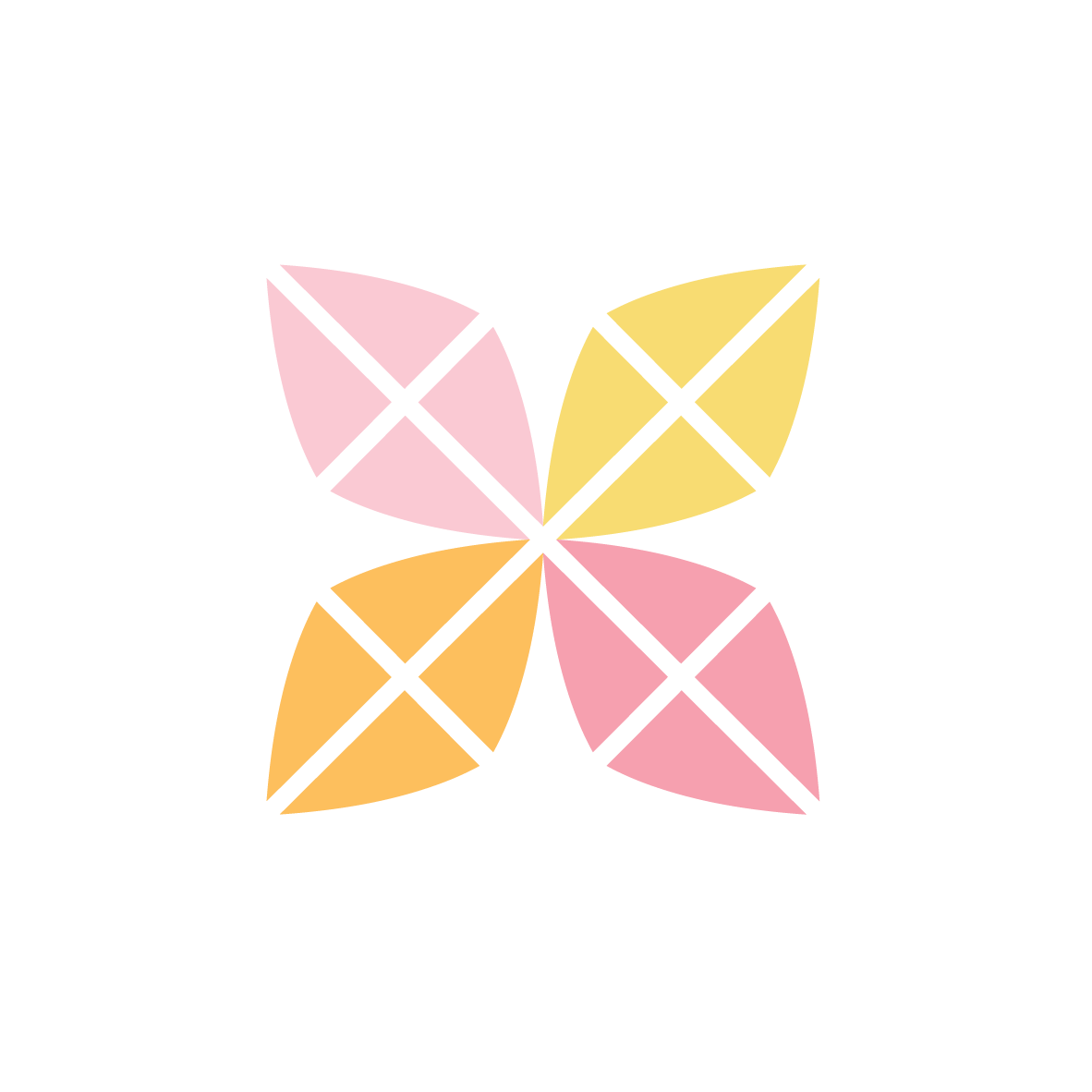 Make learning the Bible fun with each month's key verse on a cute postcard you can stick on the fridge. Plus, read our topic overview to build your confidence and equip you to guide your kids each month. 
Will a Month of Sundays box suit my family? 
It's flexible and organic
Month of Sundays is not a set program to follow, so there's no set amount of time to spend each month.  You can fit it in around your family's schedule by simply reading the book and completing a craft, or you could dive deep and complete every one of the suggested activities, depending on your family's needs.  Some month's topics may resonate with your kids more than others, and that's ok too!   
We know how unique every family is, so in our grown-up guide you will find heaps of suggestions that go beyond the box so you can capitalise on your child's individual strengths and personality, as well as your time frame and resources.  There will be ideas for every age range, with suggestions to engage active kids, creative kids, kids who like to think and reflect, kids who want to delve deeper into the Bible and kids who like to get messy! 
Knowing how to start and what to say can be daunting for some Christian parents who desire to help their kids know more about God and grow in their relationship with Him.  Our Month of Sundays grown-up guides give you a headstart with a topic overview, discussion starters, clear instructions and heaps of creative ideas to choose from.  Soon you'll be bursting with confidence, and really enjoy interacting with your kids around the topics of our faith. 
Go to our subscription page to set up a monthly subscription, without risk, knowing you can cancel anytime.  
Just want to check us out? You can also buy a trial box without subscribing.
A subscription is also a great alternative gift for Birthdays and Christmas!   
/** * @var $module \Ucraft\Module */ ?>
Jay, VIC

I JUST WANTED YOU TO KNOW THAT MONTH OF SUNDAYS HAS STRENGTHENED MY FAITH. IT GIVES ME SMALL BUT SIGNIFICANT REMINDERS OF GOD'S UNCONDITIONAL AND UNWAVERING LOVE. AND THIS IS WHAT I WANT TO TEACH AND REMIND MY KIDS ABOUT.

Arthur & Mary, VIC

We've gifted a monthly subscription to our grandchildren. It's wonderful to be able to play a part in their spiritual development.

Hayley, VIC

I am blown away by the quality and quantity!! Kids are loving it!!

Bodley Family, VIC

Our Month of Sundays subscription is having a positive and powerful impact on our kids, sowing good seeds into their hearts for now and the future. We would highly recommend it for anyone wanting to encourage and help their kids grow spiritually with a healthy loving message of who God is and the power of the gospel message, presented in a fun and age appropriate way!"

MICHELLE, MUM OF 3, VIC

MONTH OF SUNDAYS HAS MADE SUCH A DIFFERENCE TO OUR FAMILY. MY TWO BOYS LOOK FORWARD TO EACH MONTH'S BOX COMING. I WOULD RECOMMEND MONTH OF SUNDAYS TO ALL CHRISTIAN FAMILIES WITH YOUNG KIDS. IT'S BOUGHT US SO MANY SPECIAL MOMENTS, LEARNING AND HAVING FUN TOGETHER.
Still got questions? We love questions! 
We've answered heaps of questions on our FAQ page, so click the button below to see if your question is there.  If not, just get in touch, we'd love to help.